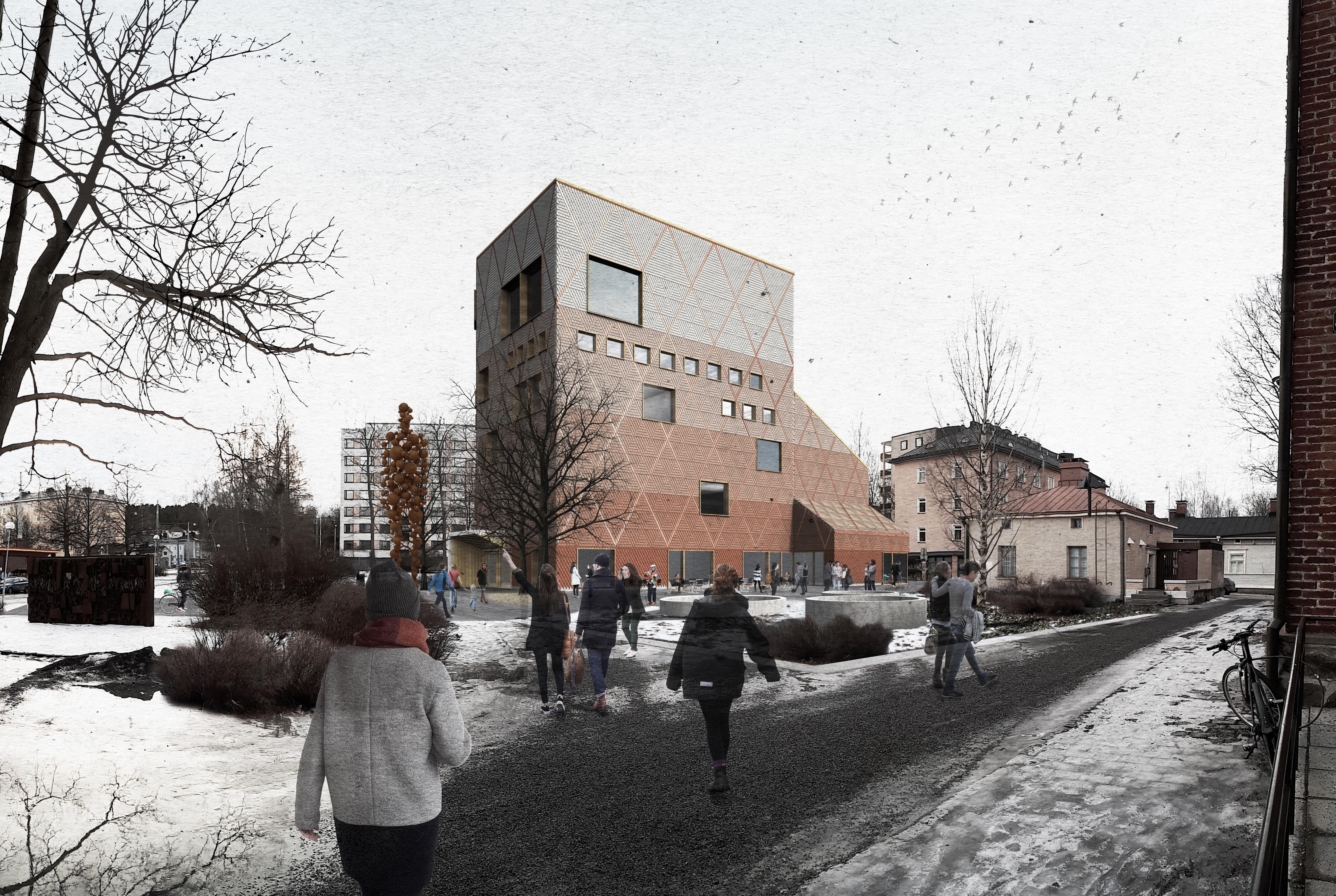 Competition Entry for a new ~5000m2 extension to the existing Tampere Art Gallery and extensive redesign of Pyynikintori Square and adjacent public realm, including the provision of a new bus station, underground car park and 16000m2 of infill housing/commercial space.
–
The proposal consists of a 25m tall tower positioned to the corner of an existing park. The tower completes the corner of the historic city plan and stands in respectful deference to the existing Art Gallery building. A new public park is developed to the south of the proposal with new shared-surface paving linking the art gallery to Pyynikintori Square.
–
A range of different gallery spaces are provided, allowing curatorial flexibility.
–
The proposal is clad in ceramic tiles inspired by the traditional timber shingles found on Finnish Churches. The tiles are treated with various glazes and slips to create a varied, ornamental facade.