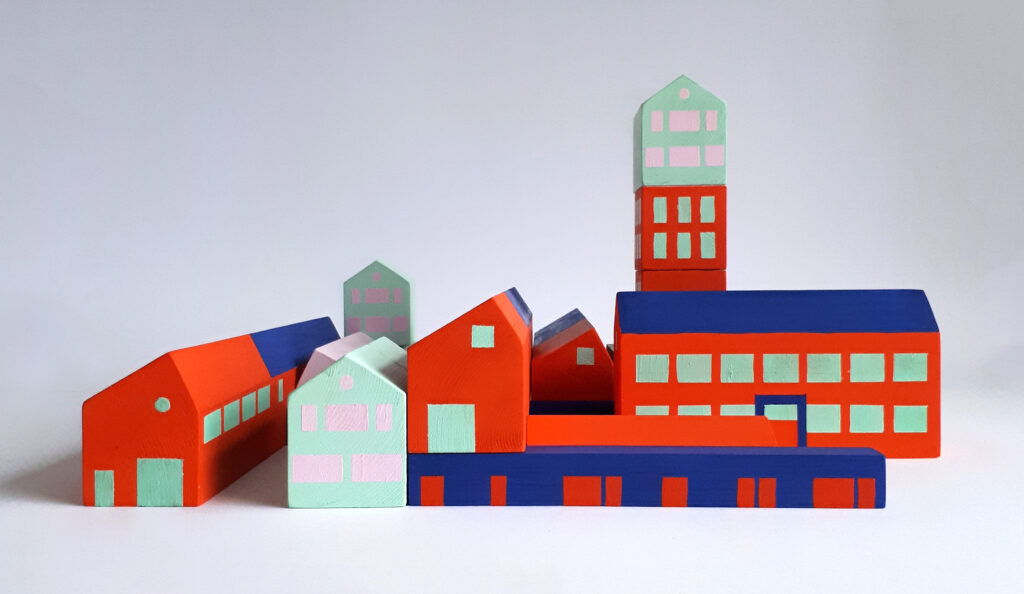 Artwork exhibited at the exhibition 'In Case of Fire', curated by Lara and Fern of @you.get.the.gist , Ryde Arts Centre, 2021. The exhibition showed 32 works made in response to a pair of 1960s' Fire Extinguishers.
My contribution, 'Minimax Toy Factory', is a memorial to the Minimax Fire Extinguisher Factory in Feltham, a glorious complex of art-deco industrial buildings which was demolished in 1986 and replaced by two blank-facaded warehouses.
The project consists of 17 wooden blocks, each hand-painted with gouache, which form a 1:200 toy version of the factory. The blocks can be combined in different ways, possibly to suggest alternative arrangements for the site, or maybe just for fun!