Finding Phenomena: Lippakioski
Originally published in BUM Edition 3: Steps under the name Franny Françoise. The project consists of a typology, use and tenant survey of Helsinki's Lippa Kiosks. Map, icons and key by Lee Marable.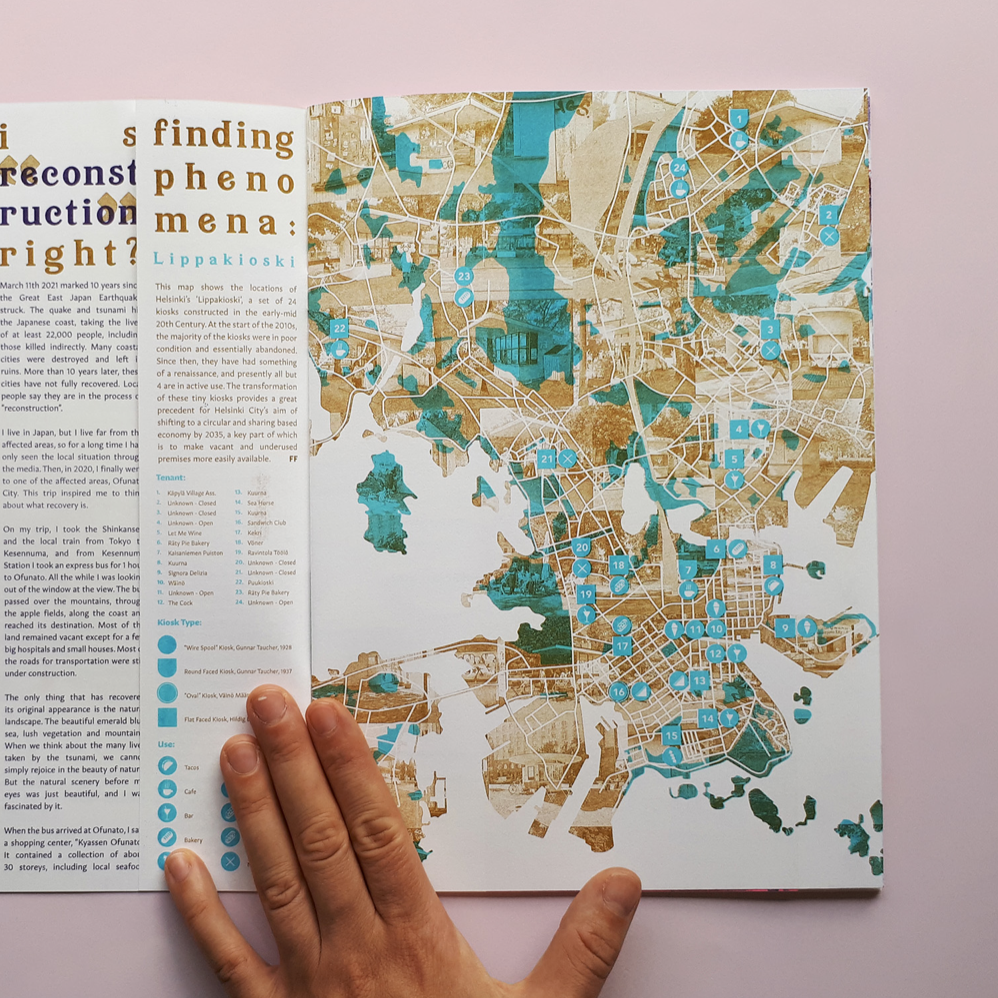 This map shows the locations of Helsinki's 'Lippakioski', a set of 24 kiosks constructed in the early-mid 20th Century.
At the start of the 2010s, the majority of the kiosks were in poor condition and essentially abandoned. Since then, they have had something of a renaissance, and presently all but 4 are in active use. The transformation of these tiny kiosks provides a great precedent for Helsinki City's aim of shifting to a circular and sharing based economy by 2035, a key part of which is to make vacant and underused premises more easily available.