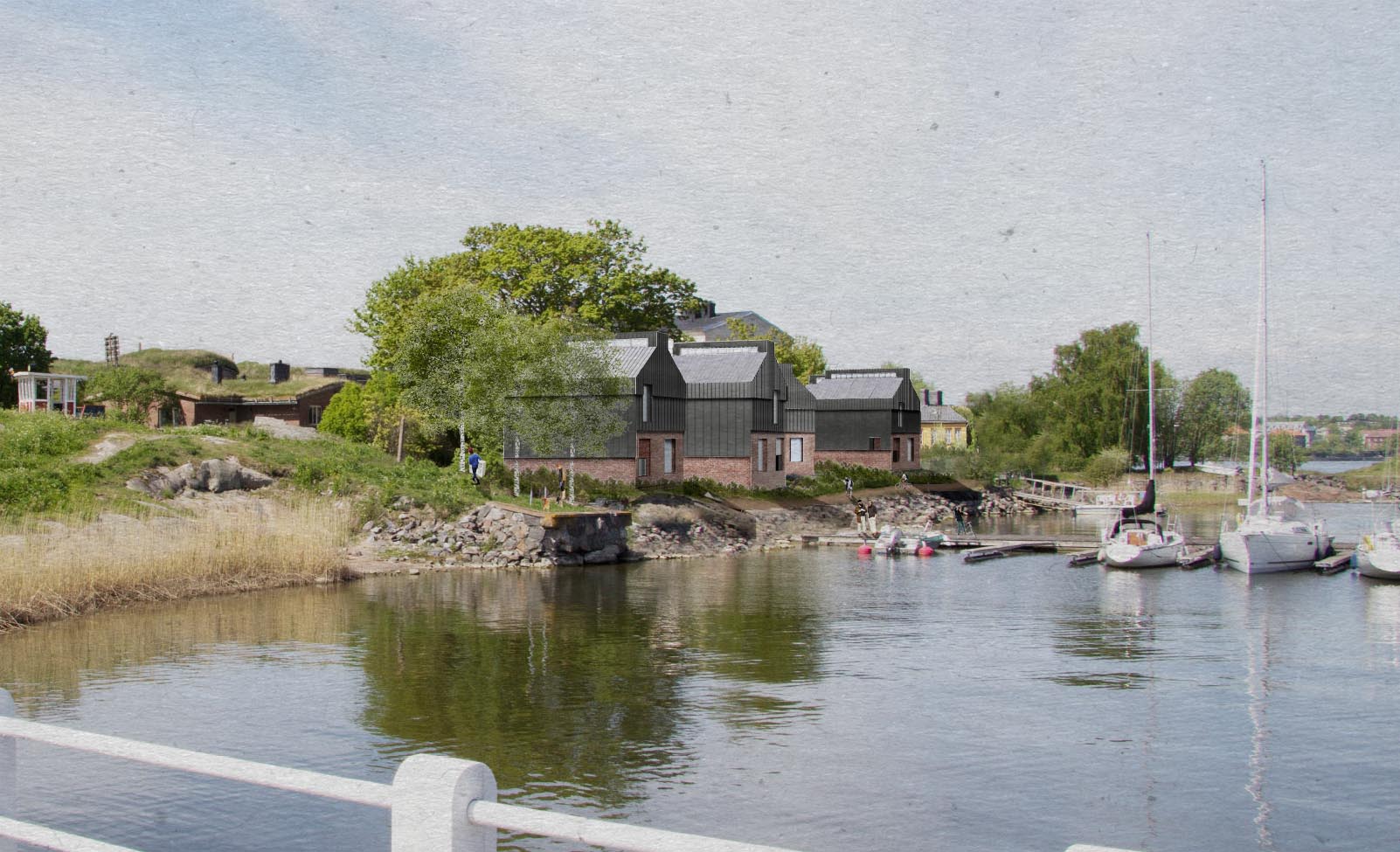 Competition Entry for 6-10 new housing units on a waterside site in the UNESCO World Heritage Site of Suomenlinna.
–
The project provides flexible housing for multiple generations to live under the same roof using affordable construction techniques. A 'light-touch' landscape strategy provides a new public waterside path and two semi-private courtyards which mediate the transition between private dwelling and the popular tourist routes around the Island.
–
The buildings are clad in patterned brick and zinc which reference the adjacent vernacular buildings.
–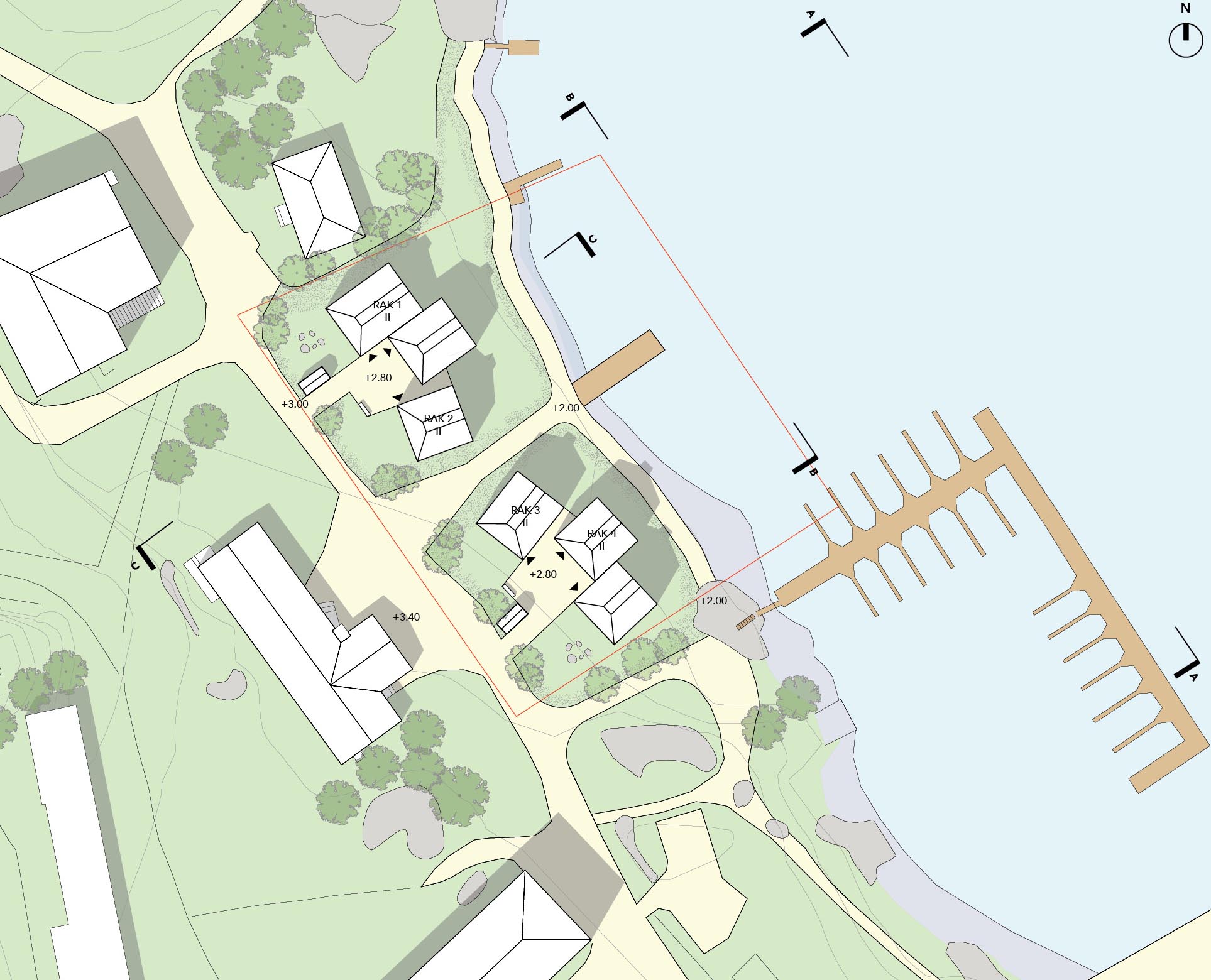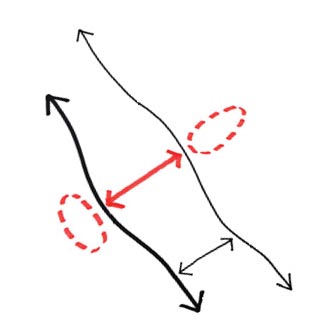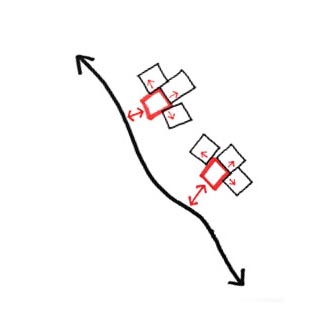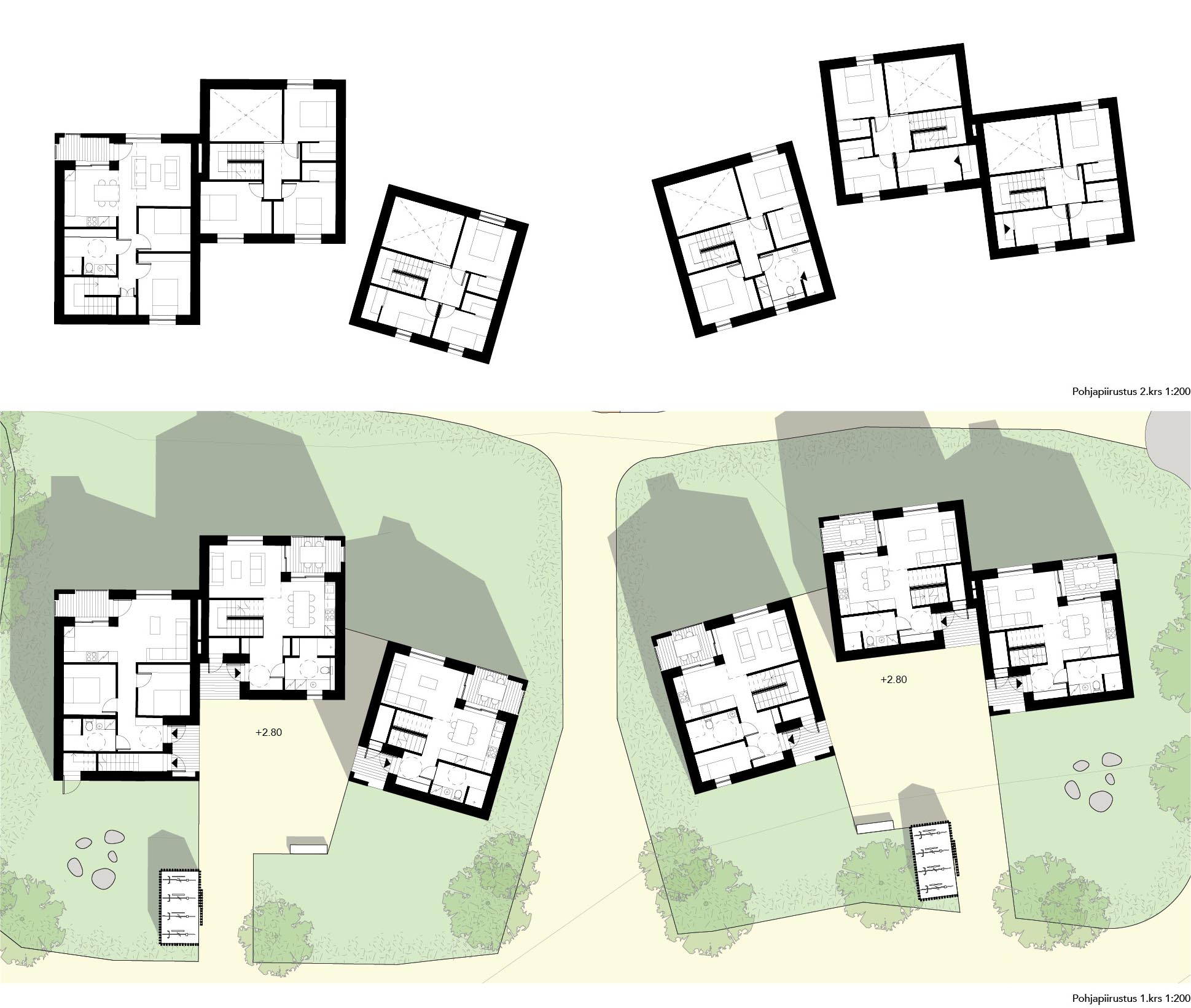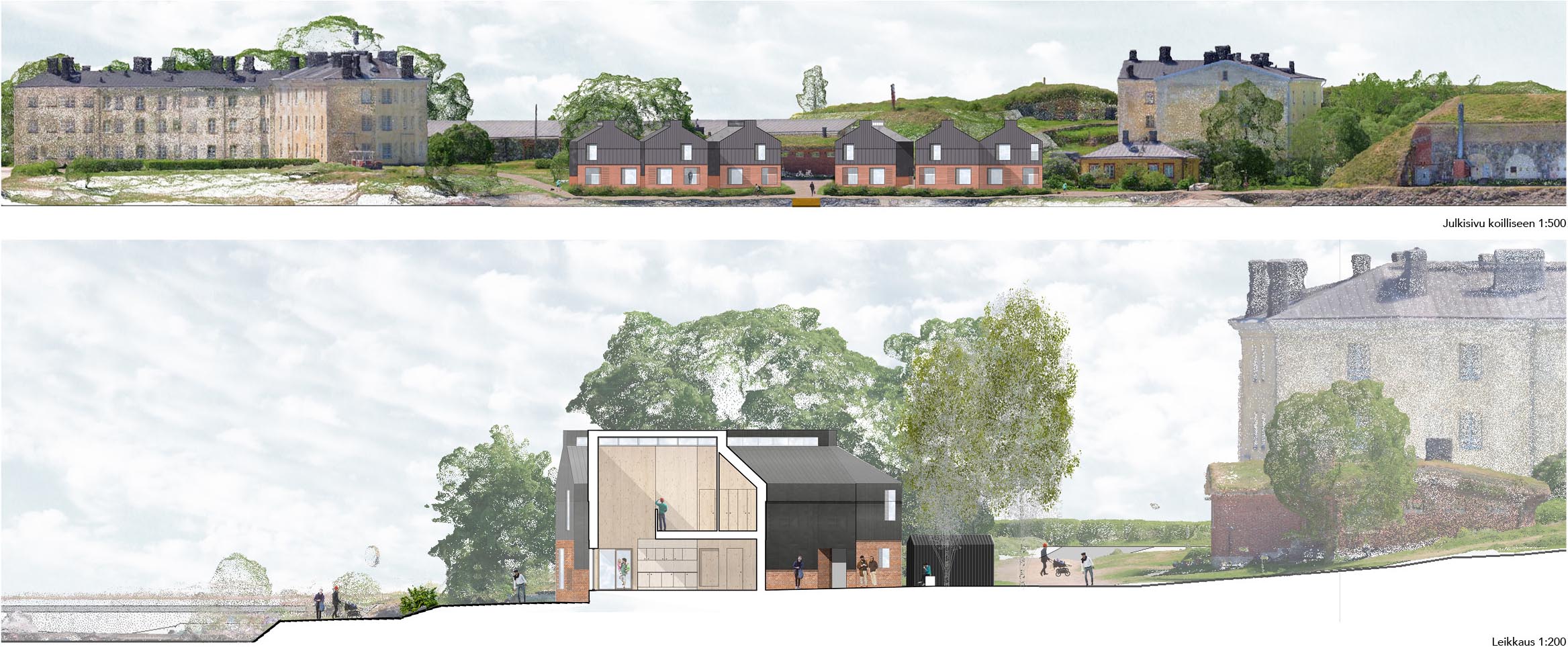 –