Im Visier Einer Shopping Mall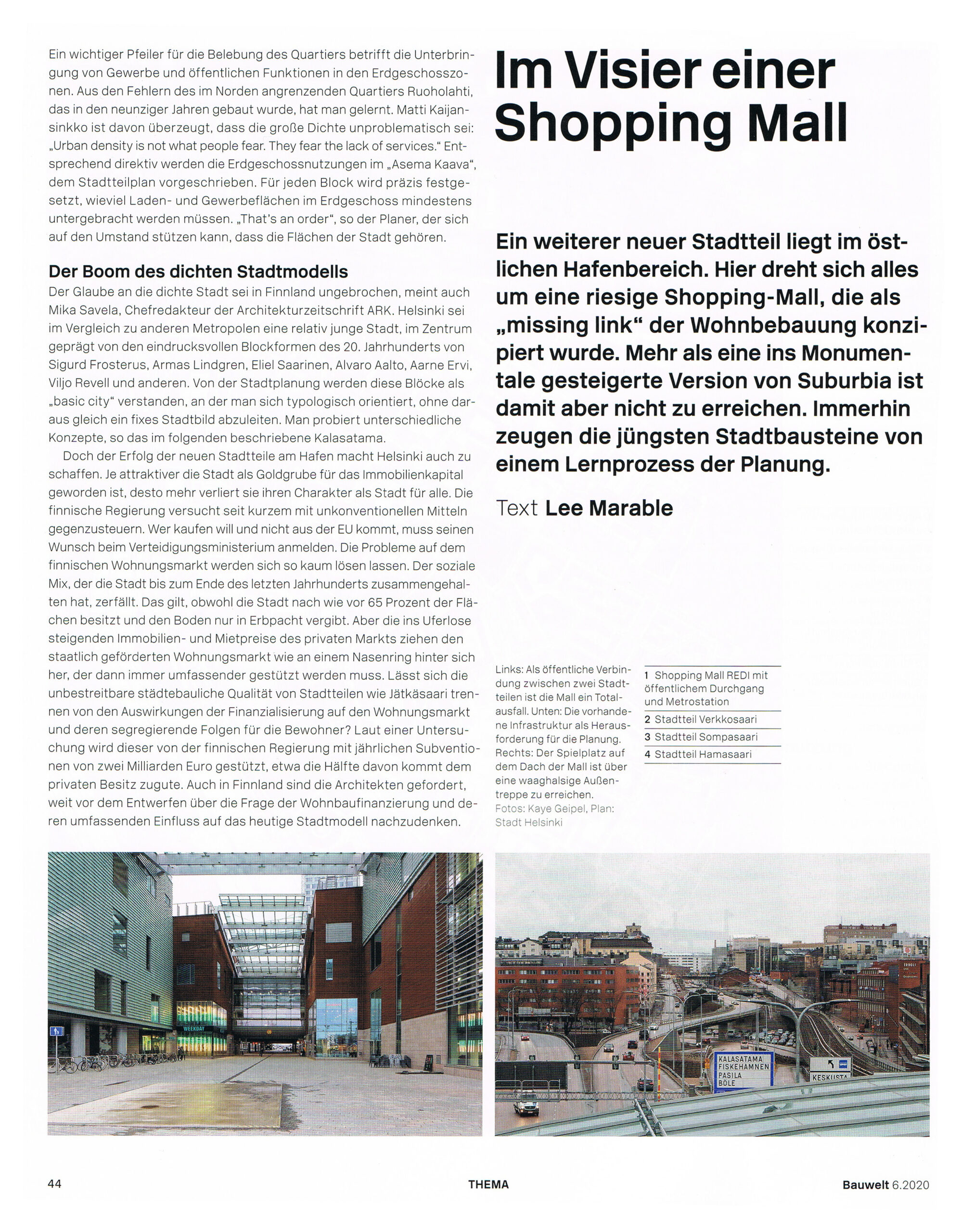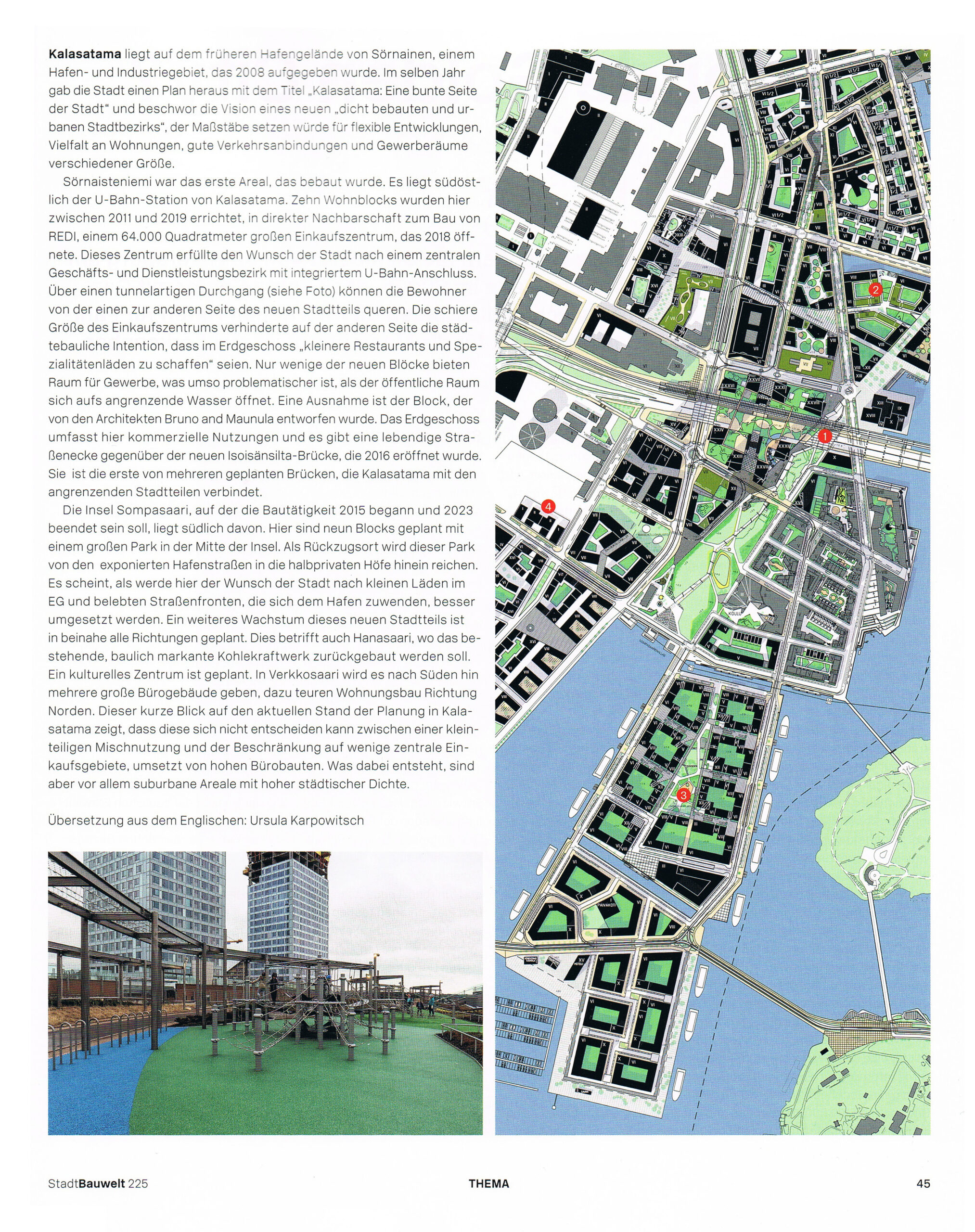 The district of Kalasatama is located on the former site of Sörnainen Harbour, a port and industrial area which closed in 2008. A city planning document titled 'Kalsatama: A multicoloured side of the city', was published the same year and articulated a vision of Kalasatama as a 'densely built up and urban-flavoured city district', setting out several core principles for future development, including residential diversity, strong transport links and commercial spaces of varying sizes.
The area of Sörnaisteniemi, located directly south-east of Kalasatama metro station, was the first to be developed. Ten residential courtyard blocks were constructed in Sörnaisteniemi between 2011 and 2019, in tandem with the planning and construction of REDI, a 64000m2 shopping centre which opened in 2018 to fulfil the city's wish for a centralised business and service district enveloping the metro station. The scale of the shopping centre appears to have had a negative effect on the city's desire for Sörnaisteniemi to provide "smaller commercial spaces reserved at the buildings' street levels [which] can house restaurants and specialty shops", with very few of the constructed blocks affording the possibility for ground floor activity. This is unfortunate, as the area's public realm is strong, with high quality materials and a close relationship to the surrounding water. A notable exception is the housing block designed by Brunow and Maunula Architects which contains commercial space across the ground floor. This has facilitated a lively street corner opposite Isoisänsilta Bridge, the first of several planned bridges, which opened in 2016 and connects Kalasatama to Mustikkamaa and Korkeasaari, the location of Helsinki Zoo.
Directly south, is the island of Sompasaari, which began construction in 2015 and is due for completion in 2023. Here, the urban plan consists of nine residential courtyard blocks which enclose a large park in the centre of the island, creating a clear a hierarchy of privacy and movement from the exposed harbour streets, through the public park and into semi-private courtyards. The city's wish for small ground-floor commercial units and active street frontages appears to have been more readily embraced here, with almost every block containing ground floor spaces addressing the harbour.
Further growth is planned in almost all directions, including at Hanasaari, where the distinctive power plant is due for demolition; Suvilahti, which will become a cultural hub; Nhidi, which will link Kalasatama to the surrounding city districts via a further two new bridges; and Verkkosaari, which will contain several large office buildings to the south and extensive residential development to the north. Presently, the urban strategy feels somewhat caught between a desire for fine grain mixed use urbanism, and a wish to create zoned districts of single use, such as the centralised shopping centre and Verkkosaari office buildings. The manner in which the city consolidates these approaches in future developments will be key to the areas sustained success.