Collective Wisdom takes the 'London Housing Design Quality and Standards 2020' as a starting point for the design of a collective housing typology. What kind of spaces are made when guidance produced for family homes is applied to collective living? The project is inspired by Stephen Bate's lecture 'Collective Domestic: The Big House of Many Rooms' and Peter Barber's contemporary interpretation of the 'back to back' typology.
The project was published in BUM Edition 1: Common in 2020.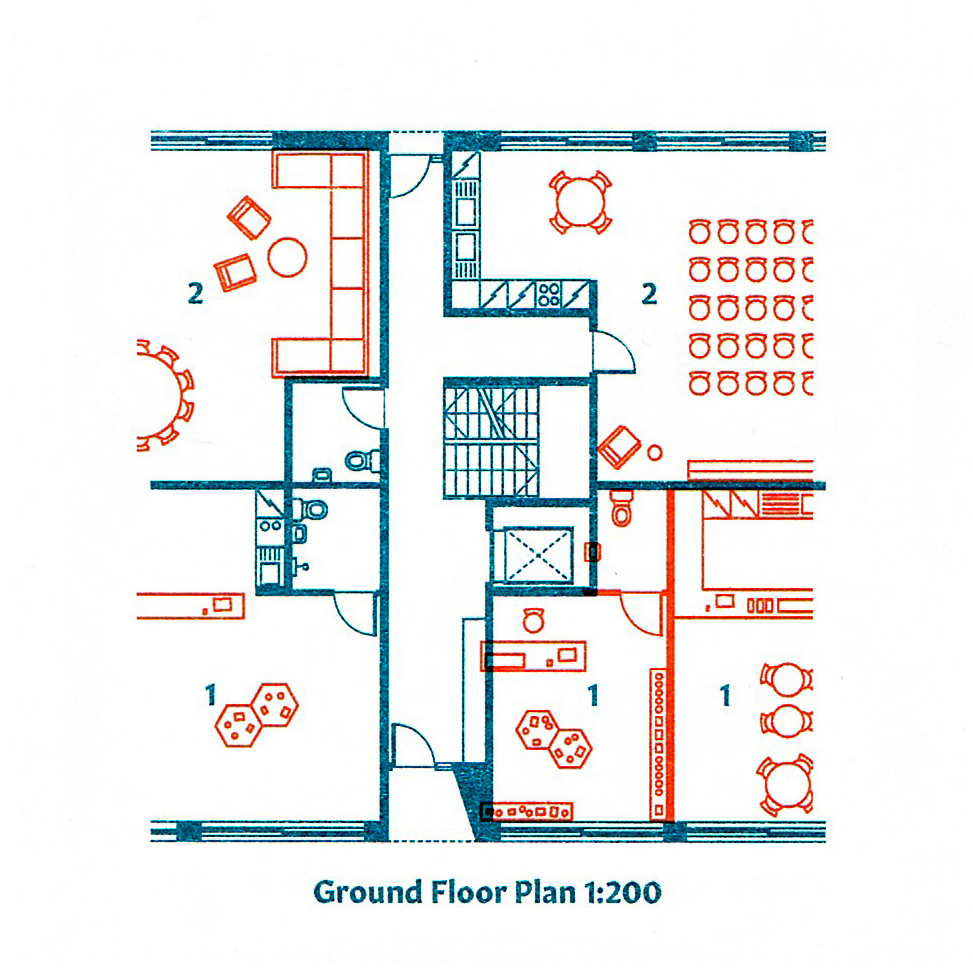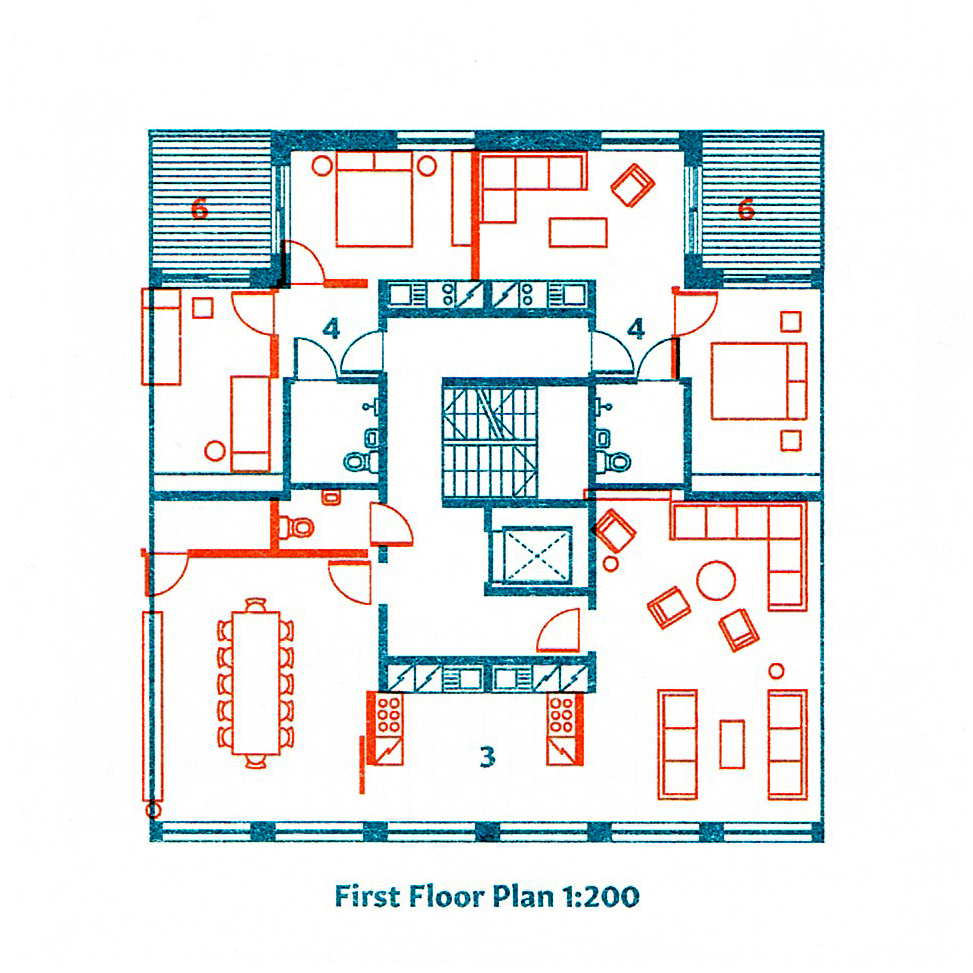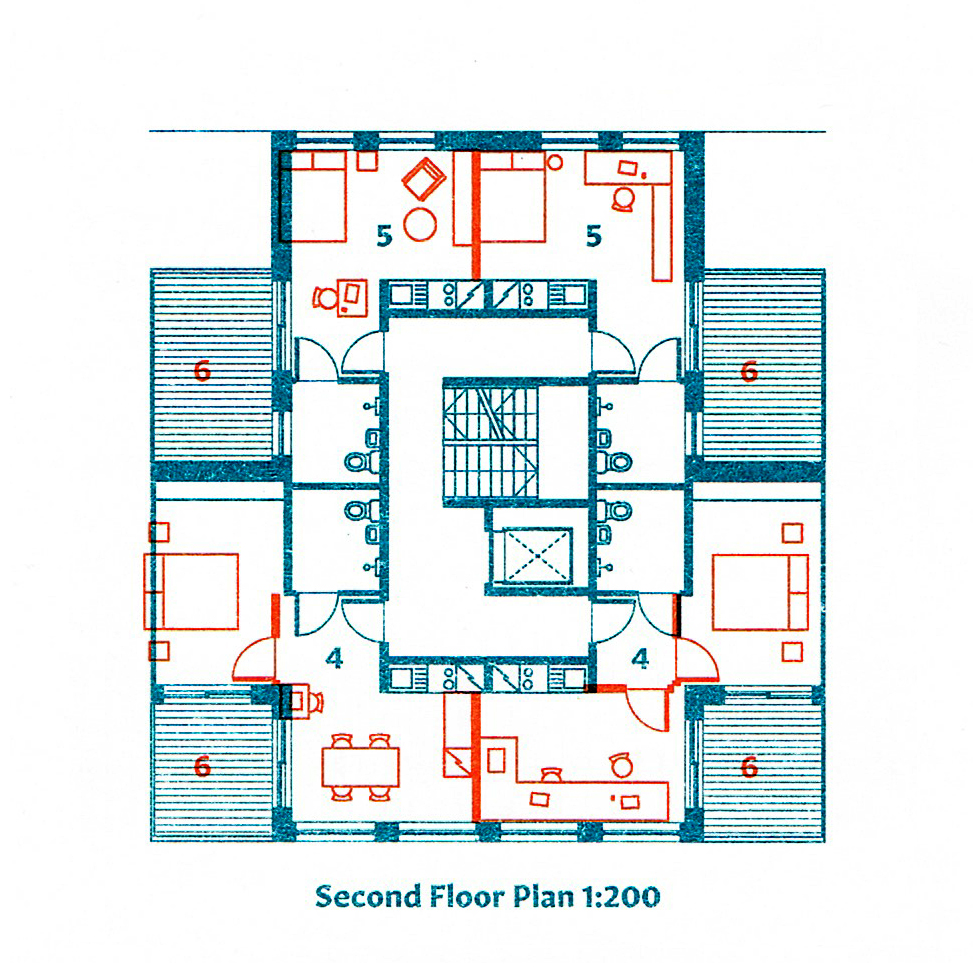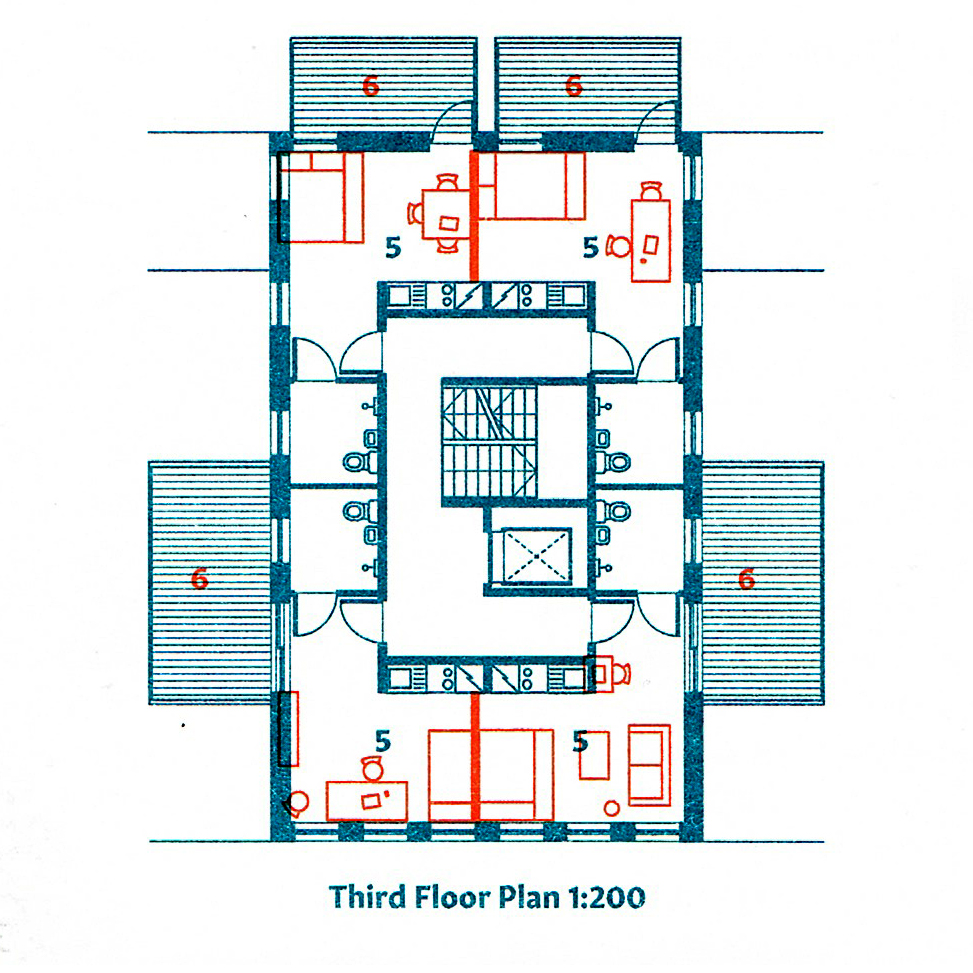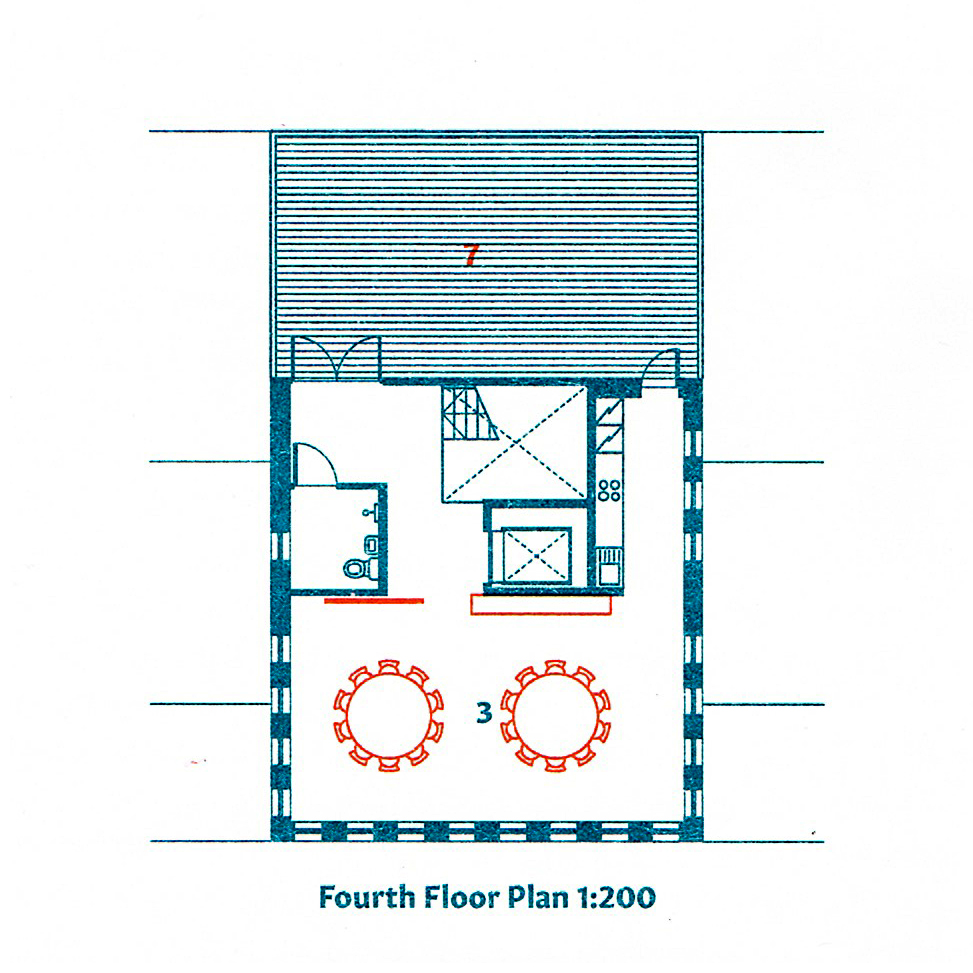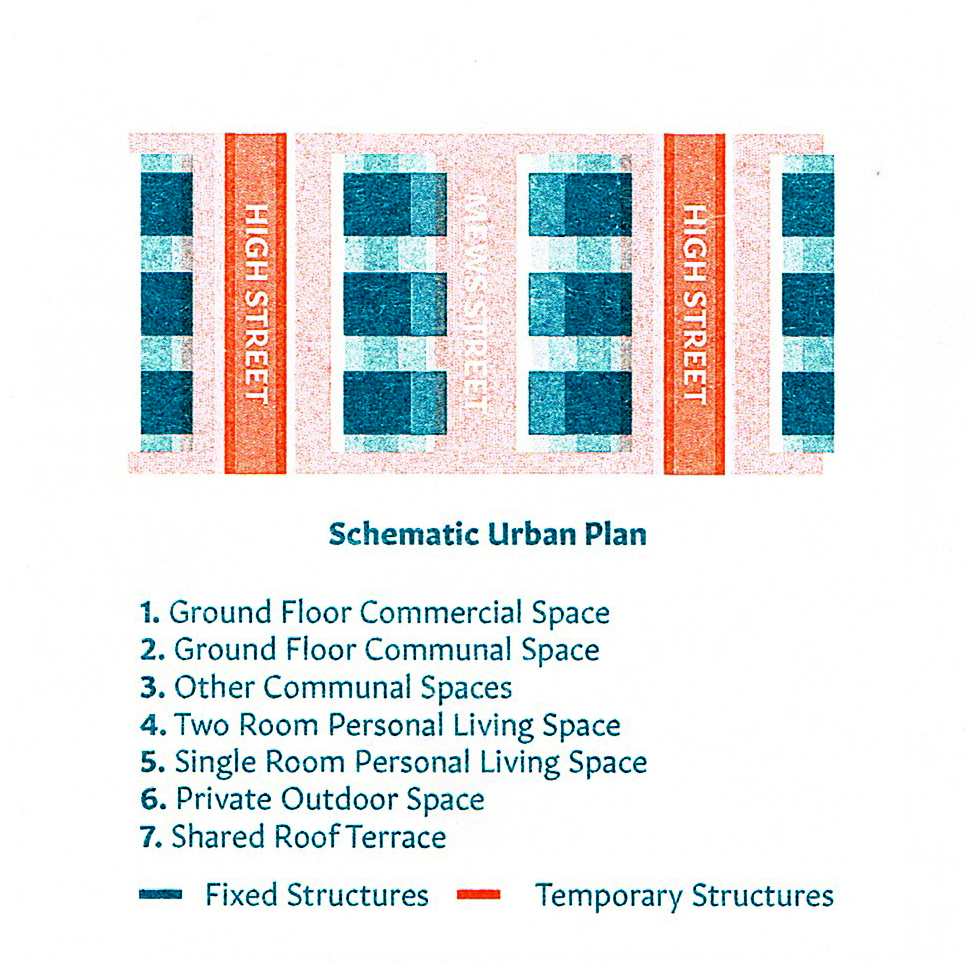 The building consists of a rigid core containing WCs, kitchenettes and circulation into which temporary structures can be inserted to create a variety of private and shared living spaces.
Personal living spaces can vary from one room to four rooms, each with private external space, kitchenette and WC. Shared living spaces are proposed on the ground floor, first floor and fourth floor, including a large shared roof terrace.
The typology is designed to be built adjacent to itself, in order to form a series of mews streets, bordered by shared living spaces, and high streets, surrounded by commercial spaces.